Beaver Valley Bowl is an iconic local landmark of Beaver County since the 1950's. This bowling alley was even featured in a 1996 film, "King Pin". In 2019, a fire ultimately put the life of the bowling alley to an end. Since then, the building has been auctioned off and scheduled for demolition.
Beaver Valley Bowl is one of Emmanuel's favorite buildings to photograph. He has tried gaining access inside to take pictures, but has unfortunately been denied access. Emmanuel does, however, have a couple perspectives of the bowling alley from the outside. Here, the black and white appropriately illustrates feelings of nostalgia – considering that the bowling alley is now abandoned.
---
FUN FACT
Did you know – before the iconic bowling alley took over, that same building housed the Beaver Valley Brewing Co.? 
---
We wondered ~ Do you have favorite memories of this bowling alley? Please comment below – We would love to hear your stories of Beaver Valley Bowl!
---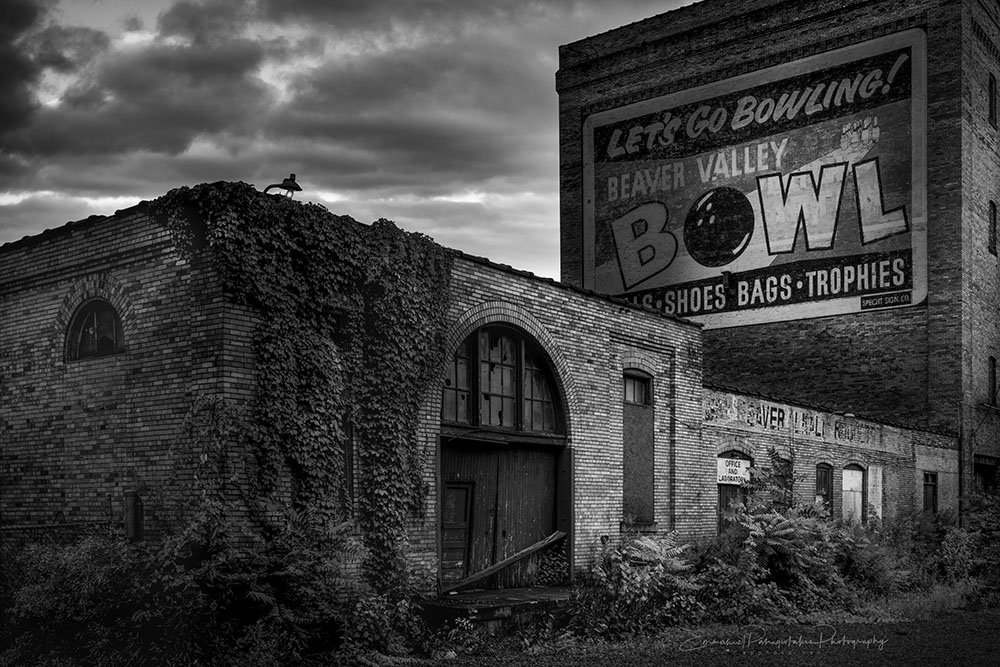 ---
All of the photographs, as well as the available prints for purchase, can be viewed in a larger size by clicking on them.
---