This fantastic state park is about 30 minutes from Beaver. Raccoon State Park is ideal for a variety of picture opportunities. Sunsets and of the floral in the wildflower reserve, as well as reflections on the lake and the first morning mist off the lake. With over 700 types of plants, the Wildflower Reserve has one of the most diversified stands of wildflowers in western Pennsylvania. For reflections, I believe the greatest site in the park is near the boat rental, but it's also worth going early in the morning when the mist is coming off the lake. Then, at nightfall, crossing the street from the boat rental to capture an amazing sunset photograph.
"I believe the greatest site in the park is near the boat rental"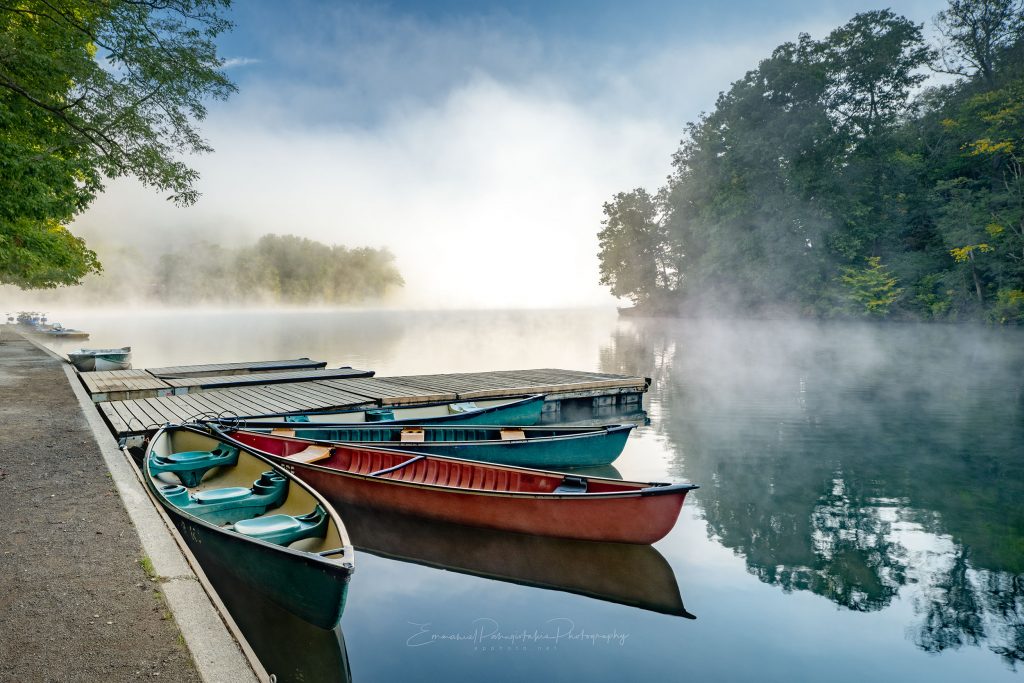 Raccoon Lake, classic and modern campsites, as well as kayak and other rental options, are all part of this 7,572-acre park.
---
Directions
Google Maps Pin – link
Raccoon State Park Website – link
---
A suggestion for something to eat
if you want to experience a true Italian restaurant in Beaver county – go no further than Vesuvio's – I go back a long with one of the owners Tony and love that his mum still comes in and makes the homemade Gnocchi. They are open seven days a week, Monday – Thursday 11am to 10pm, Friday – Saturday 11am to 11pm and on Sunday 12pm to 8pm.
Vesuvio's
88 Wagner Rd #2489, Monaca, PA 15061
Phone: (724) 728-9210
Website link
Facebook page – link