Mark McNally – Executive Manager of the Duquesne Incline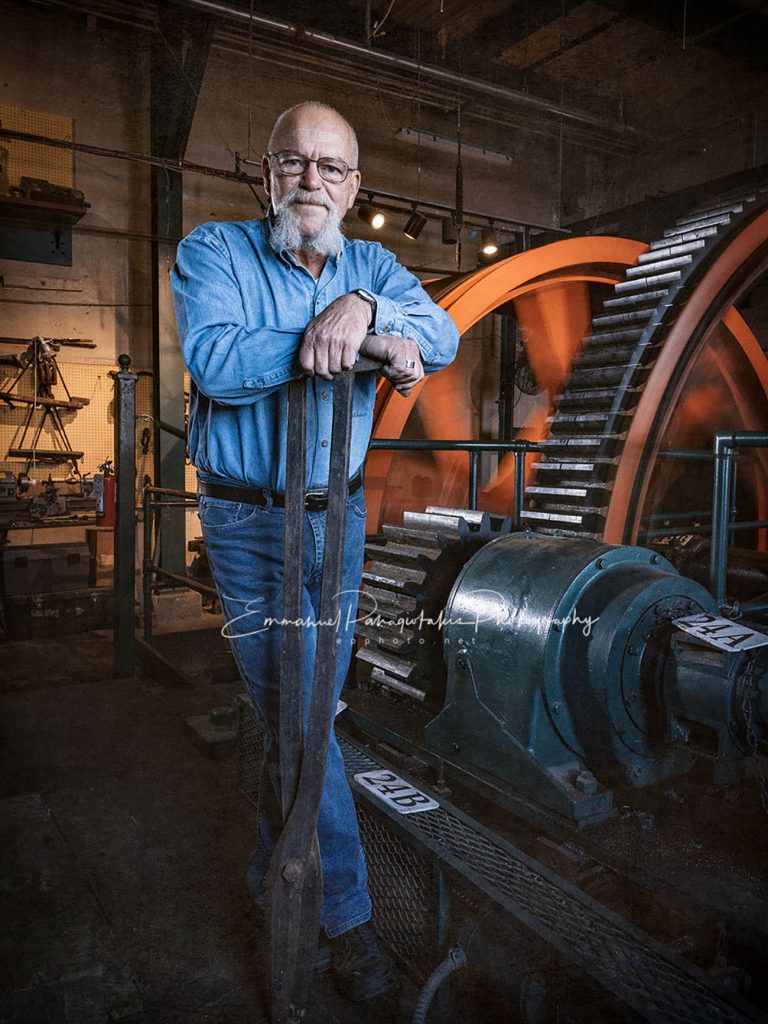 About Mark
Mark has been associated with the Duquesne Incline since 1974. It started as a summer job while he was in college. After college, he became a full-time employee and eventually the maintenance director. After many years he left the incline to pursue other interests, but returned in 2010 as Executive manager.
Incline History
The Duquesne Incline was opened on May 20, 1877. It was one of seventeen inclines in Pittsburgh. The inclines served many of Pittsburgh's communities that had very limited access by any other means. With the introduction of the automobile and electricity in the early 1900's many of inclines' ridership dropped significantly. Better roads, electric streetcars, and affordable automobiles all lead to the inclines being "old' technology that was no longer necessary. In 1960 there were three inclines left in Pittsburgh.
In 1962 The Duquesne Inclined Plane Company closed its doors. It was in need of repairs. But the company could not justify putting money into a business that was not making a profit. The residents of Duquesne Heights were devastated by its closure, and met with the company officers to voice their concerns. An agreement was reached that basically stated that if the community made the necessary repairs AND take over the daily operations of the Incline it could re-open. The neighborhood raised money, made the repairs, and put the Duquesne Incline back in service.
The Society for the Preservation of the Duquesne Heights Incline was established in 1963, and the Duquesne Incline still operates as a non-profit 501(c) (3). We are NOT operated or funded by Pittsburgh Regional Transit (formerly Port Authority Transit). We accept all PRT's passes and cards and are reimbursed for those fares. We receive NO Federal, State, or local funding.
The Duquesne Incline was originally powered by a steam drive system, and converted to electricity in 1932. We operated on that electrical system until 1970. The original electric drive system still operated well, but replacement parts were becoming difficult to find. The electric controls were replaced with a solid state rectifier. Since the original (1932) system was still a reliable control system transfer switches were installed. The 1932 system can be activated in minutes to serve as a back-up drive system. It is maintained and tested regularly, and with limited use the 1932 system should last indefinitely.
Fun Facts
The incline is powered by a 75HP motor
The cable drum and 12 foot diameter drive gear are original from 1877
The Incline cars are original. They were made in Philadelphia by Brill Coach Builders
The incline travels at approximately 3.5 miles per hour
The Incline replaced a set of (1400) stairs
The Incline track is at a 30.5 degree angle, rising 400ft over an 800ft track
Are you interested in a "Unique Individual – Portrait on Location" session?
Emmanuel is excited to announce the launch of "Unique Individuals – Portraits on Location." This isn't your typical headshot, but with Emmanuel's dramatic photography style, it will powerfully highlight your passion.
---
As Emmanuel is exploring environmental portraits, he wants to share with you the unique stories behind them. We created a series called "Unique Individuals – The Heart of America", where we will showcase the portraits Emmanuel has taken. This will include a short biography with fun/interesting facts about each person. The portraits will highlight the person's passion, line of work, lifestyle, etc. Like many places, America is filled with hardworking, kind-hearted and passionate people, and we would love to tell you their stories through Emmanuel's lense.
---