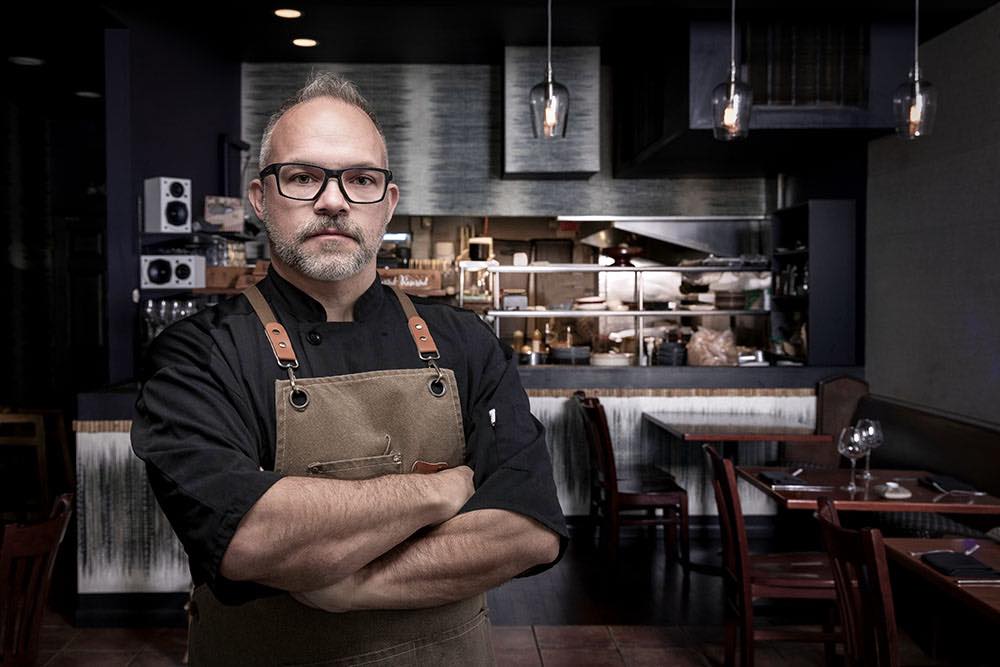 Bio
Growing up in New Castle, Pa., Jason Benegasi was surrounded by a family who loved cooking. For as long as he can remember, he has been exposed to good food made by great cooks. So, it was no surprise when Jason got his first job in the service industry while still attending Shenango High School.
Although Jason sought an education outside the kitchen, he always managed to keep a foot in the restaurant industry. After graduating from Edinboro University, Jason began honing his skills in the business. He cites his experience working at Lidia's in Pittsburgh where he garnered the most knowledge. Under the world-renowned restauranteur Lidia Bastianich, Jason really learned all aspects of restaurant management.
Tired of his lengthy daily commute, Jason knew he had to make a change for himself and his young family. However, it wasn't until he had the skill set, drive, and resources that Jason felt ready to open his own business closer to home.
Biba was born in August 2010. This was the first time Jason was not only managing a restaurant but running the kitchen as well. Located in Beaver, Pa., Biba quickly became the fine-dining go-to for locals and visitors alike. Using a mix of Latin influences, Jason built a convivial atmosphere where patrons can nosh on delicious tacos or tuck into a perfectly prepared steak. Jason's customers enjoy his organic roll-with-the-punches style because they know his food is prepared from the heart.
Jason loves making ragout, stews, and soul-warming noodle soups. With a flare for the dramatic, he enjoys cooking on an open fire, and customers seated at Biba's Table 7 can attest to that. While a little flame raises some people's stress levels, Jason finds his cooking style relaxing, almost therapeutic. He feels no pressure and is always excited by the prospect of a delicious meal.
What doesn't Jason enjoy about cooking? Desserts aside, he throws recipes out the window. Cooking should be organic and personal to the chef. Tasting as you go and adjusting the seasonings are the tell-tale signs of a cook aiming for perfection.
Outside the kitchen, Jason, along with his wife and son, enjoy traveling the world and finding new flavors to share at the restaurant.
Biba has been a labor of love, a most humbling experience. But, Jason wouldn't trade the personal sacrifices he and his family have made for the world. The Benegasi family and the Biba staff could not thank the community enough for their continued support over the past decade. They look forward to bringing joy and delicious dishes to Beaver for years to come!
Top Facts
1.) Jason named the restaurant after his beloved dog, a boxer.
2.) The Cuban sandwich is the most popular dish. A pressed sandwich stuffed with ham, pulled pork, swiss cheese, yellow mustard, and pickles, customers just can't get enough of it.
3.) All the baked goods are made in-house. Each dessert, focaccia, and biscuit is thoughtfully created
by staff.
4.) Biba highly recommends reservations, but if you can't find a seat, you can also order to go or use
their online ordering feature.
5.) Biba's menu is updated daily.
You can find the most recent menu at bibabeaver.com. Other up-to-date information and plating pictures can be found on Biba's Facebook and Instgram accounts.
---