Exploring the World of Fine Art Photographers
In the ever-evolving realm of photography, fine art photographers stand as luminaries, capturing moments, emotions, and stories through their lenses that transcend the ordinary. With a keen eye for aesthetics and a profound understanding of the craft, these artists are both visual poetry creators and interpreters. In this comprehensive article, we delve into the world of fine art photographers, their techniques, influences, and what sets them apart in the realm of photography.
The Essence of Fine Art Photography
Fine art photography is an expressive form of visual art that goes beyond mere documentation. It merges technical expertise with creative vision, resulting in images that are not just aesthetically pleasing but also thought-provoking. Fine art photographers aim to convey emotions, concepts, and stories through their work, often blurring the line between photography and other art forms like painting or sculpture.
Masters of the Craft: Ansel Adams – The Pioneer of Landscape Photography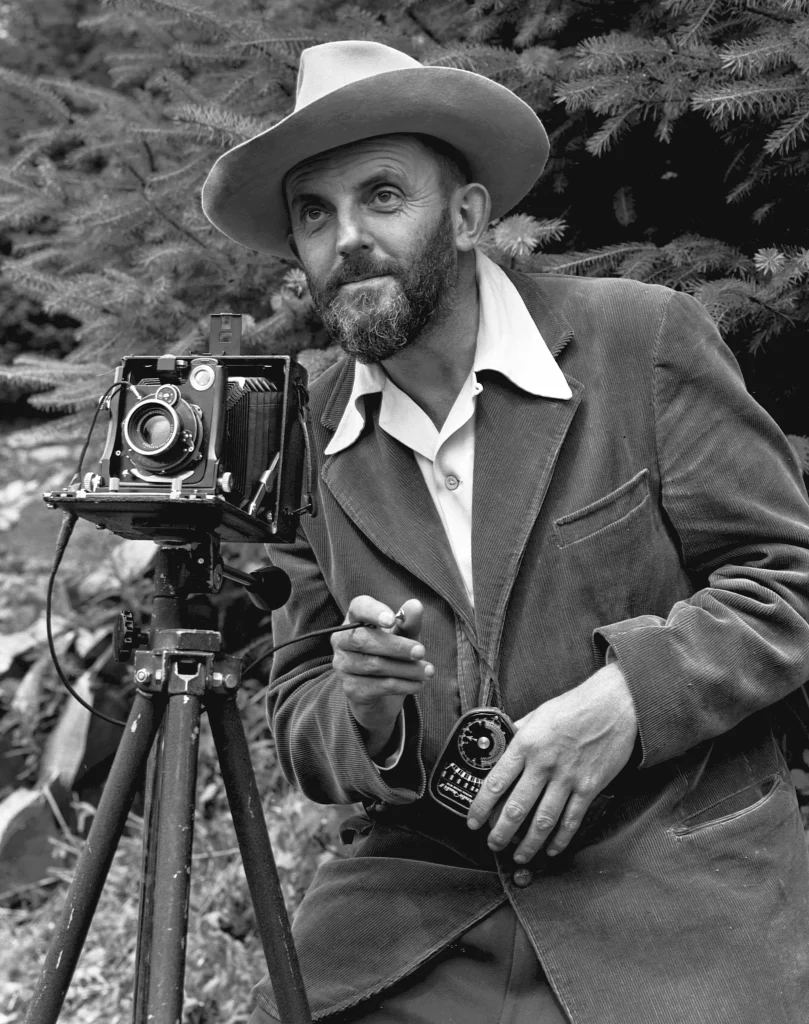 Ansel Adams, one of the most legendary and influential landscape fine art photographers of the 20th century, was born on February 20, 1902, in San Francisco, California. His work not only left an indelible mark on the world of photography but also played a crucial role in the conservation and appreciation of America's natural landscapes. Here are some of Ansel Adams' deepest convictions and contributions to photography and conservation:
Conservation Advocate
Ansel Adams was deeply passionate about the preservation of the natural environment. He believed that photographs could be powerful tools for raising awareness about the beauty of the wilderness and the importance of protecting it. His images of America's national parks and wilderness areas helped inspire the creation of many conservation initiatives and the establishment of new national parks.
Zone System
Adams developed the Zone System, a photographic technique that provided precise control over exposure and development in black-and-white photography. This system allowed him to achieve exceptional tonal range and contrast in his images, resulting in the iconic, highly detailed, and dramatic landscapes he is known for.
Technical Mastery
Adams was a perfectionist when it came to the technical aspects of photography. He believed that a photographer must have complete control over the photographic process, from the initial capture to the final print. His meticulous approach to exposure, development, and printing set new standards for fine art photography.
Visualizing the Image
Adams emphasized the importance of pre-visualization, where a photographer envisions the final image before taking the shot. He would often spend hours studying a scene, visualizing how he wanted the photograph to turn out, and then meticulously working to achieve that vision in the darkroom.
Composition and Artistry
Adams' photographs were not just about technical excellence; they were also about artistic composition. He had an innate ability to frame landscapes in a way that brought out their grandeur and emotional impact. His use of leading lines, contrast, and dramatic perspectives added depth and drama to his images.
Legacy and Publications
Ansel Adams' legacy lives on through his numerous books, including "The Camera," "The Negative," and "The Print," which continue to be essential resources for photographers. His iconic images of places like Yosemite Valley, the Sierra Nevada, and the Southwest have become emblematic of the American landscape.
Environmental Stewardship
Adams co-founded the Center for Creative Photography and served as an advocate for the environment throughout his life. He used his photography as a means to inspire others to appreciate and protect the natural world.
Ansel Adams' deep convictions about the environment, technical excellence, and the power of photography continue to inspire photographers and conservationists today. His photographs not only showcase the beauty of the American wilderness but also serve as a call to action to preserve these precious landscapes for future generations.
For more information on the Master of the Craft as a Fine Art Photographer
Dorothea Lange: A Visionary of Visual Storytelling
Dorothea Lange, a highly influential American photographer, was born on May 26, 1895, in Hoboken, New Jersey. She is renowned for her documentary photography, particularly during the Great Depression era, when her work captured the human suffering and resilience of the time. Here are some of Dorothea Lange's deepest convictions and contributions to photography:
Social Justice and Empathy
Dorothea Lange had a deep commitment to social justice and used her camera as a tool for advocating on behalf of marginalized and disadvantaged communities. She believed in the power of photography to create empathy and to shed light on the human condition.
Great Depression Photography
Lange's most famous work emerged during the Great Depression. Hired by the Farm Security Administration (FSA), she documented the struggles of migrant workers and the rural poor, notably in her iconic photograph "Migrant Mother." These images played a significant role in raising awareness about the suffering of those affected by the economic crisis.
Photographic Storytelling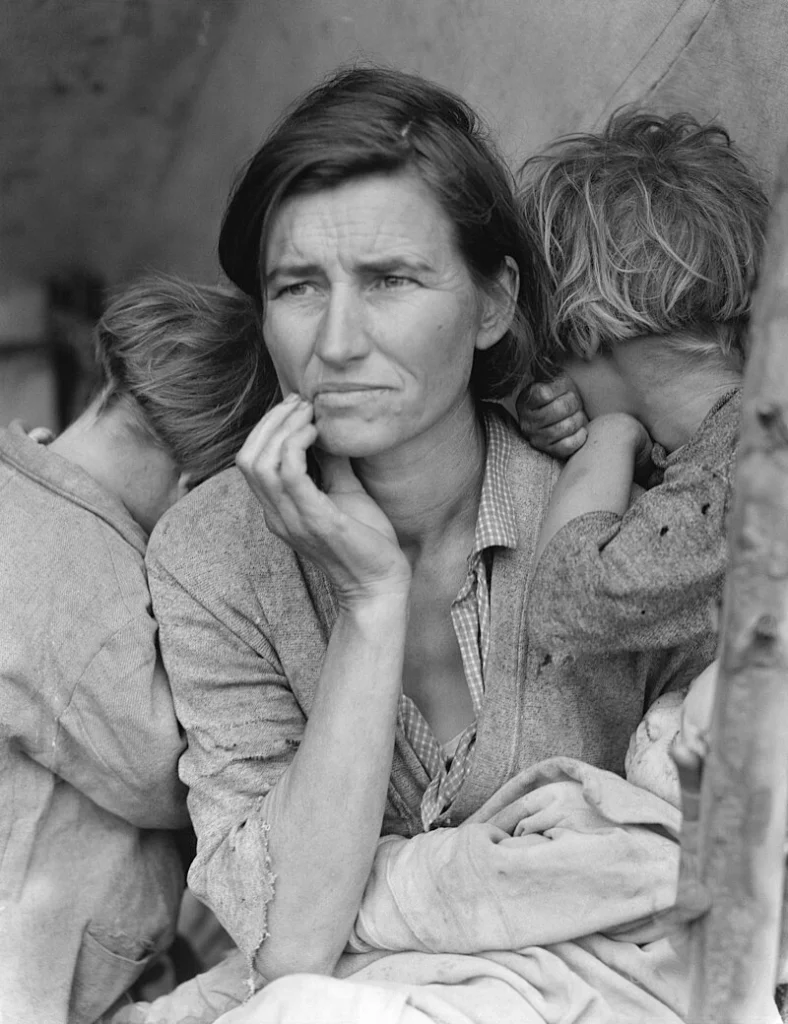 Lange's photographs were not mere snapshots; they were powerful narratives. She had a knack for capturing candid and intimate moments that revealed the emotions and experiences of her subjects. Her photographs told the stories of individuals and communities during times of hardship.
Documentary Photography
Lange's work exemplified the documentary photography movement, which aimed to depict reality without manipulation. She believed that the camera could serve as a witness to history, and she used her skills to document social issues, including the forced internment of Japanese-Americans during World War II.
Human Dignity
Lange's photography consistently portrayed the dignity of her subjects, even in the face of adversity. She had a profound respect for the people she photographed, often engaging with them and gaining their trust before taking their pictures.
Legacy and Influence
Dorothea Lange's impact on photography and social advocacy is enduring. Her photographs are not only iconic but also serve as a historical record of critical periods in American history. She inspired subsequent generations of documentary photographers and photojournalists.
Education and Mentorship
Lange contributed to photography education and mentorship by teaching at institutions like the California School of Fine Arts (now the San Francisco Art Institute). She shared her knowledge and passion for photography with aspiring artists.
Dorothea Lange's photography remains a testament to the power of visual storytelling in advocating for social change and highlighting the resilience and humanity of those facing hardship. Her work continues to inspire photographers and activists to use their cameras to bring attention to important social issues and injustices.
For more information on the genius of Documentary Photography
Galen Rowell: A profound lover of the natural world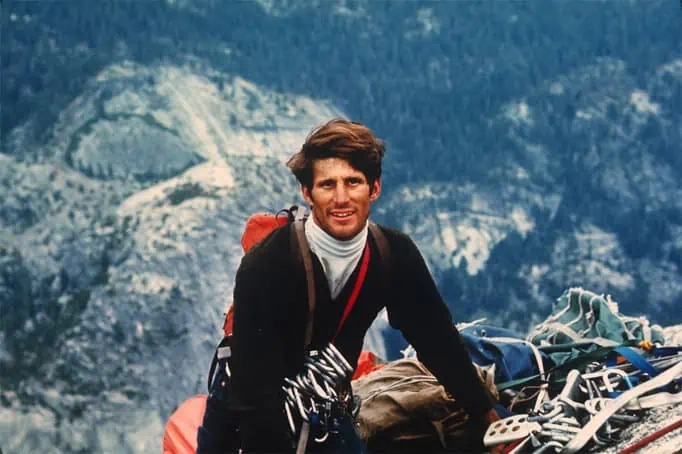 Galen Rowell was a renowned adventurer and landscape fine art photographer who left an indelible mark on both the world of photography and the field of adventure sports. Born on August 23, 1940, in Oakland, California, Rowell combined his passion for outdoor adventure with his talent for photography to create stunning images that captured the essence of the natural world. He tragically passed away in a plane crash in 2002, but his legacy lives on through his work and writings.
Environmental Advocacy
Galen Rowell was deeply committed to environmental conservation. His photographs often served as powerful tools for raising awareness about the beauty and fragility of the natural world. He believed that by showcasing the Earth's beauty, he could inspire others to protect it.
Pioneering Techniques
Rowell was known for his innovative use of natural light, especially during the "magic hour" of dawn and dusk, to capture breathtaking landscapes. He also used techniques like graduated neutral density filters to balance exposure in his images, setting new standards for landscape photography.
Adventure Photography
Rowell was an avid climber and adventurer. He believed in immersing himself in the landscapes he photographed, often taking risks to capture unique and dramatic shots. His images of climbers and mountaineers in action are considered some of the most compelling in the genre.
Storytelling through Photography
Rowell viewed photography as a means of storytelling. He believed that a photograph should tell a complete narrative, not just depict a scene. His images often conveyed a sense of place and the human connection to the environment.
The Power of Light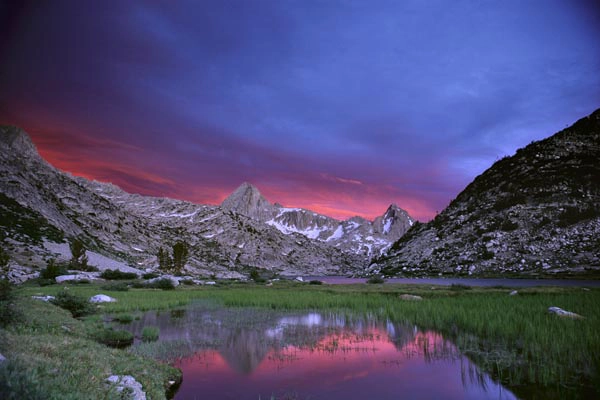 Rowell had a deep understanding of the role of light in photography. He was known for patiently waiting for the perfect moment when the light would transform a scene into something magical. His images often showcased the interplay of light and shadow.
Balancing Art and Technique
Rowell emphasized the importance of both artistic vision and technical proficiency in photography. He believed that photographers should master their equipment to achieve their creative vision.
Legacy and Influence
Galen Rowell's legacy lives on through his books, including "Mountain Light" and "Inner Game of Outdoor Photography," which continue to inspire photographers and adventurers. His influence can be seen in the work of many contemporary landscape and adventure photographers.
Galen Rowell's profound love for the natural world, combined with his technical mastery of photography, allowed him to capture landscapes and adventures in a way that continues to inspire and resonate with people today. His work serves as a testament to the beauty of the Earth and the importance of preserving it for future generations.
For more information on this Fine Art Photographer Explorer.
The Fine Art Photography Process
Fine art photographers employ various techniques and processes to create their masterpieces. These include:
1. **Composition:
The arrangement of elements within the frame plays a pivotal role in fine art photography. Photographers use principles like the rule of thirds, leading lines, and symmetry to create visually compelling images.
2. **Lighting::
Controlling light is crucial. Many fine art photographers prefer natural light for its softness and versatility, while others use artificial lighting to achieve specific effects.
3. **Post-Processing:
Fine art photographers often spend considerable time in post-processing to fine-tune their images. This involves adjusting colors, contrast, and sharpness to match their creative vision.
4. **Printmaking:
The choice of paper and printing techniques is essential in fine art photography. Different textures and finishes can significantly impact the final presentation of the image.
Inspirations and Influences
Fine art photographers draw inspiration from various sources. Nature, emotions, societal issues, and personal experiences all contribute to the creation of their art. Moreover, art movements such as Surrealism, Impressionism, and Abstract Expressionism have left an indelible mark on the world of fine art photography.
The Future of Fine Art Photography
In a rapidly changing world, fine art photography continues to evolve. Emerging artists are pushing boundaries with innovative techniques and concepts. The integration of technology, such as drone photography and virtual reality, promises exciting new possibilities for the future of this art form.
In Conclusion
Fine art photographers are not just image-makers; they are storytellers, interpreters, and visionaries. Their work transcends the limitations of the medium, inviting viewers to contemplate the world from a different perspective. As we journey through the captivating realm of fine art photography, we discover that it is not just about what the eye sees, but what the heart feels.