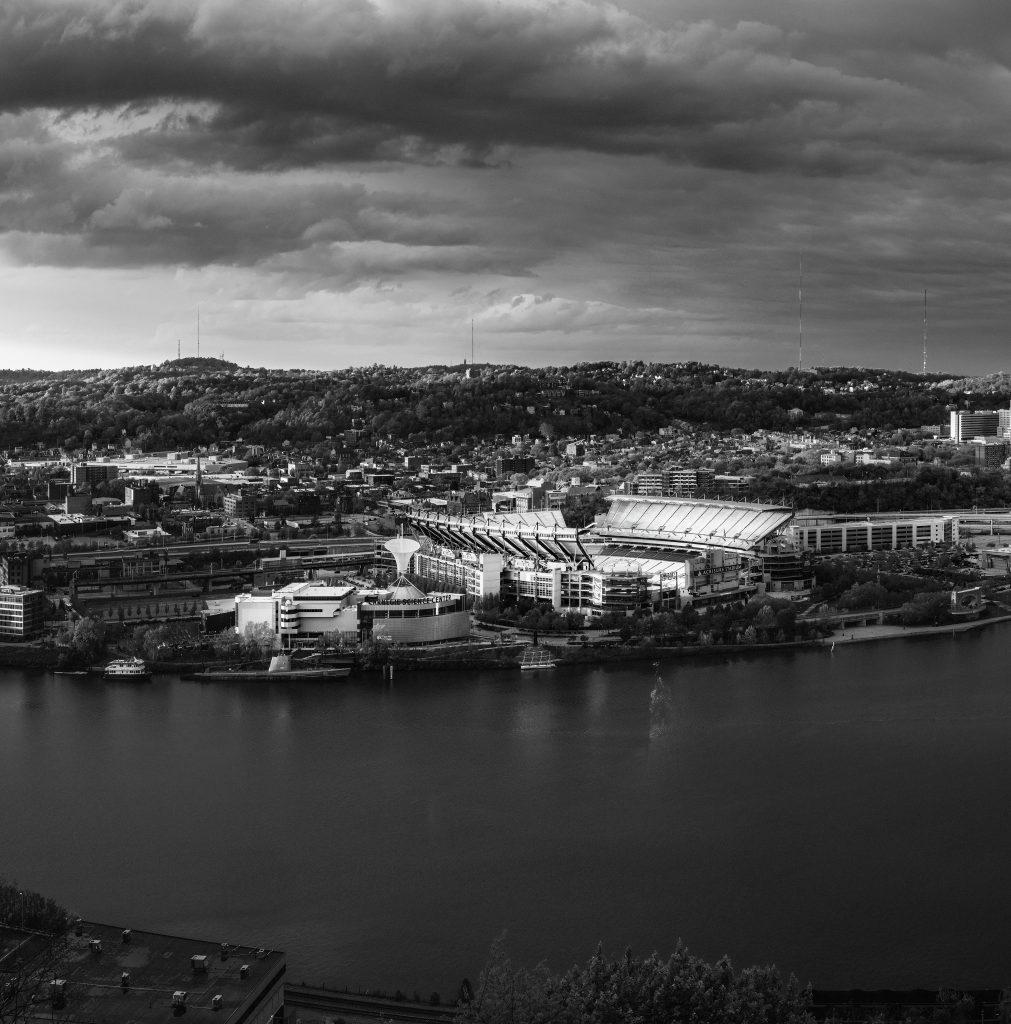 Why Only One?
I knew it was going to be a remarkable shot as soon as I saw the light; I've been doing this for 20 years, longer than any other Pittsburgh cityscape photographer. At the Duquesne incline, I happened to be the only photographer. I positioned myself and my camera equipment so that I could get the most beautiful light possible. It was a once-in-a-lifetime opportunity to record the unique way God painted the city with light, and it was one of the key reasons I captured a broad panoramic image of the city from Mount Washington, preserving this timeless and rare scene that only one person will be able to procure!
Why Only Black and White?
Black and white photography is a timeless and classic form of photography that differs significantly from color photography. While color photography captures the world in vibrant hues, black and white photography strips away color distractions to focus on the essential elements of light and shadow, texture, shape, and line. This medium conveys a sense of nostalgia, drama, and melancholy, emphasizing nuances of light and dark that can create a sense of depth and dimensionality not found in color photography. Black and white photography is considered a purer form of photography and can capture the essence of a scene or subject in a way that color photography cannot, making it a preferred choice for many photographers.
Why The Option To Choose Your Size?
Imagine the impact a large print can have on your space – it can transform a room, spark conversation, and create a memorable experience for anyone who sees it. By allowing you choose your size for this unique and rare print, you have the power to make a bold statement and elevate your space to the next level.
Contact us today to arrange the one and only purchase of this print!
Telephone Emmanuel: (724) 417-4148
Telephone Gallery: (412) 315-7442
E-mail: info@epphoto.net